If Jesus Had a Blog Nobody'd Read It.
Feb 05
[video]
Feb 04
im in tears
(via roman-numerals)
Two of my great loves, together. Every time I remember this, I feel like I'm making it up. Just like that time the cast of Star Trek hosted A&E Evening at the Improv. (THAT HAPPENED DAMN IT!)

(via standinginthewings)
Whoever added this detail with RDJ really says it best.…
errant-knight:
Why, yes. Yes, I do.      


(Source: heygirlnathanfillion)
Well, Nathan Fillion just made my day.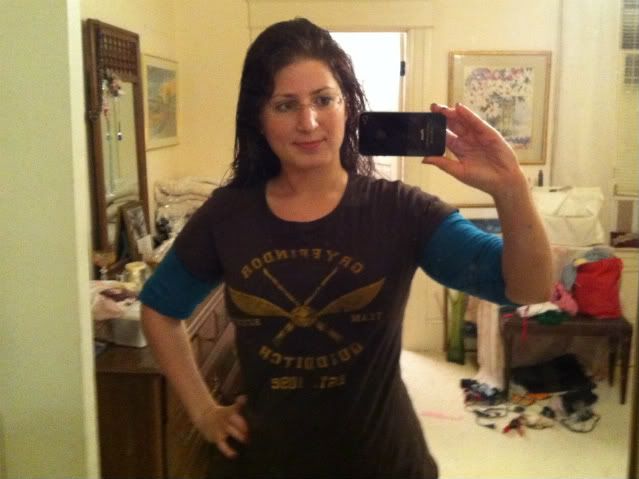 (Please Note: This obviously grandma-y room is not my room. I'm much more of a Kaylee-sleep-in-the-engine-room-in-a-hammock kind of lady.)


(Source: heygirlnathanfillion)
Feb 03
About to spam you hoes with unlimited pictures of my cat shaft and I. If you get annoyed anywhere through this shoot me a message . I will be sure to find a fuck to give :)
Just for this message, this lady gets reblogged. Cat named Shaft? I may have to bake her a cake.
(Source: illustriousindividual)
Jan 31
Best. Ever. 

This makes too much sense.

Remind me to tell you ALL of the Joe Biden stories I have from growing up in Delaware. (I have, like, two or three.) (All you need to know about Joe Biden is he is PRO-Delaware and makes goofy gaffes all the time.)
Jan 29
Doll Parts and Loose Threads: You Want a Physicist to Speak at Your Funeral -
You want a physicist to speak at your funeral. You want the physicist to talk to your grieving family about the conservation of energy, so they will understand that your energy has not died. You want the physicist to remind your sobbing mother about the first law of…
(Source: NPR)
[video]
Jan 28
Shiny Official Website Excites Featured Nerd, Ignites Fire Amongst 95 Tumblr Followers...
Jan 16
(Source: wayblackwhen, via fuckyeahfamousblackgirls)
Jan 06
Fleetwood Mac Recording Session, 1976
Stevie Nicks: (singing) Now here you go again you say, you want your freedom. Well who am I to keep <FART> haha oh my god you guys! I farted!
Mick Fleetwood: HAHAHAHAHAHA!!!
Christine McVie: HAHAHAHAHAHA!!!
Stevie Nicks: I can't believe just did that!
Mick Fleetwood: HAHAHAHAHAHA!!!!!!
Lindsey Buckingham: Okay. Very funny. Let's get back to work.
Mick Fleetwood: HAHAHAHAHAHA!!!!!!!!!
Stevie Nicks: Shut up, Mick.
John McVie: Guys, we're out of coke.
Dec 31
Unfortunately, sometimes a Jedi Princess succumbs to temptation and embraces the power the Dark Side of the Force.
(Source: jediprincessesfirsttry)
Dec 30
Dear Tweens,

It has recently come to my attention via 'relevant' 'young' 'people' that there is something out there called "SEA PUNK." I have an important announcement regarding this emerging underground movement:

SEA PUNK IS NOT A THING.

Sorry. :(

Punk is a thing. The sea is a thing. Together — they are not a thing.

I appreciate the effort and I will continue to support the creativity of youth culture, however I regret to inform you that there is no such thing as SEA PUNK. I know about these things. I am a grown-up. I'm a professional.

I hope this clears up any confusion. You may continue to wear aqua, but Sea Punk is just not a thing.

Thank you,

Jake Fogelnest

P.S. I should add that "Steampunk" actually IS a thing, but it is very very stupid.
I had never heard of Sea Punk, but nothing convinces me that something is a thing more than someone with telling teenagers it isn't. I remember my parents, hip 20-something's during the 80's, letting me know that Hip-Hop was not a thing.
Sea Punk, welcome to being a thing.
See you at the Coney Island Mermaid Parade or a Sex Pistols reunion or Little Mermaid midnight screening or something. These are just guesses….but come on….I'm right, aren't I?